Posts for: July, 2013
By Z Dentistry
July 23, 2013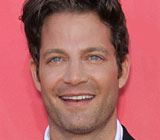 When it comes to dental health, you might say celebrity interior designer and television host Nate Berkus is lucky: Unlike many TV personalities, he didn't need cosmetic dental work to achieve — or maintain — his superstar smile. How did he manage that? Nate credits the preventive dental treatments he received as a youngster.
"I'm grateful for having been given fluoride treatments and sealants as a child. Healthy habits should start at a young age," he told an interviewer from Dear Doctor magazine. We couldn't have said it better — but let's take a moment and examine exactly what these treatments do.
Fluoride treatment — that is, the topical (surface) application of a concentrated fluoride gel to a child's teeth — is a procedure that's often recommended by pediatric dentists. Although tooth enamel is among the hardest substances in nature, fluoride has been shown to make it more resistant to tooth decay. And that means fewer cavities! Studies show that even if you brush regularly and live in an area with fluoridated water, your child could still benefit from the powerful protection of fluoride treatments given at the dental office.
Another potent defense against cavities is dental sealants. Despite your child's best efforts with the toothbrush, it's still possible for decay bacteria to remain in the "pits and fissures" of the teethâ??those areas of the molars, for example, which have tiny serrated ridges and valleys where it's easy for bacteria to grow. Dental sealants fill in and protect vulnerable areas from bacterial attack, greatly decreasing the risk that future dental treatment will be required.
Why not take a tip from our favorite celebrity interior designer, and ask about cavity-preventing treatments for your children's teeth? If you would like more information about fluoride treatments or dental sealants, please contact us for a consultation. You can learn more in the Dear Doctor magazine articles "Topical Fluoride" and "Sealants for Children."
By Z Dentistry
July 08, 2013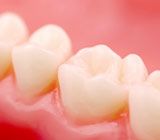 Do you have silver dental fillings that you wish you didn't have? Wouldn't it be nice if no one could look in your mouth and see how many cavities you had as a kid? Tooth-colored fillings may offer a solution to the problem of too much metal in your mouth. How much do you really know about non-metallic tooth-colored fillings? Take our quiz and find out.
True or false: Tooth-colored fillings are a radical new technology.
False. A variety of dental porcelains and composite resins have been successfully used in tooth restoration for many years. These materials have been designed to mimic the properties of the two major components of teeth: the hard outer enamel, and the bone-like inner dentin. Our increasing understanding of tooth structure and composition has led to better and more natural-looking filling substances.
True or false: Teeth must remain rigid under the pressure of the bite.
False. At one time, metal amalgam (silver) fillings were preferred because of their extreme hardness. But we now know that the crowns of our teeth actually flex under the forces of the bite. This discovery has spurred the development of new methods and materials to stabilize the restored tooth and reduce the incidence of premature failure.
True or false: It's usually more complicated to put in a tooth-colored filling than a metal one.
False. Regardless of which material is used, the basic process of filling a tooth is the same. The dentist prepares the tooth for treatment, removes decay, and places a filling directly into the tooth. If the filling is moderately deep, a tooth-colored filling may be set in several layers which are successively "cured" or hardened. More extensive restorations may require more than one visit, but the natural-looking results generally justify the extra time.
True or false: Regular metal fillings make the tooth structure stronger.
False. Properly securing an amalgam filling may require the tooth to be "undercut," meaning that a greater amount of healthy tooth material must be removed. This can weaken the tooth structure, eventually leading it to chip and crack. Non-metallic fillings don't require undercutting, so more tooth structure is left intact. This more conservative treatment can result in a stronger, longer-lasting restoration.
True or false: Non-metallic (tooth-colored) fillings are safer than silver fillings.
False. While each method has advantages and disadvantages, and may not be an appropriate treatment in every situation, both methods have been deemed safe and effective by major U.S. and international science and health organizations. While there have been recent concerns about mercury in amalgam fillings, there is presently no reason to believe that it presents any cause for concern.
If you would like more information about tooth-colored fillings, please contact us or schedule an appointment for a consultation. You can also learn more about this topic by reading the Dear Doctor magazine article "The Natural Beauty of Tooth-Colored Fillings."