Posts for: April, 2014
By Z Dentistry
April 17, 2014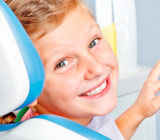 Local anesthesia has emerged over the last half century as one of the most effective tools in dentistry. Its use has literally revolutionized pain control and led to a new description of care known as comfortable dentistry.
The term "local" indicates that the numbing agent is applied only to the area affected by the procedure to temporarily block nerve sensation while the patient remains conscious. Some topical anesthetics are applied to the surface of the lining tissues of the mouth with a cotton swab, adhesive patch or spray to immediately numb the area. While topical anesthetics are sometimes used to increase comfort during teeth cleaning, they're most often used to block the feeling of the needle prick of an injectable "local" anesthetic. Injectable "local" anesthetics provide a deeper numbing of the teeth, gums and bones.
Along with other calming or sedative techniques, local anesthesia is especially helpful in lowering a patient's anxiety and stress levels during treatment. It's a necessity during treatments like decay removal, deep root cleaning, fillings, tooth extractions or gum surgery because the nerve-rich tissues of the mouth are especially sensitive to pain. There are some treatments, however, that don't call for anesthesia such as enamel removal or shaping (unless the more sensitive dentin below the enamel layers has been exposed).
One common complaint about local anesthesia is the lingering numbness a patient may continue to feel even a few hours after their visit. This inconvenience can be reduced by using different types of anesthetics, and there are now agents that can be applied after a procedure to reverse the effects of an anesthetic.
Local anesthesia benefits both you the patient and your dental professional — you're more comfortable and less stressful during your visit, and your dentist or hygienist can work more effectively knowing you're at ease. A pain-free, anxiety-free treatment atmosphere contributes greatly to your long-term dental health.
If you would like more information on the use and benefits of local anesthesia for dental procedures, please contact us or schedule an appointment for a consultation. You can also learn more about this topic by reading the Dear Doctor magazine article "Local Anesthesia for Pain-Free Dentistry."
By Z Dentistry
April 02, 2014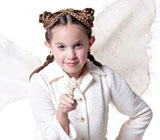 The Tooth Fairy has been easing the process of losing baby teeth for hundreds of years — at least 500 years according to one authority on the subject. Her name is Brady Reiter, and while she looks only age 11 in earth years, she is actually a 500-year-old Tooth Fairy; at least she plays one on DVD.
Brady is the star of Tooth Fairy 2, a new DVD comedy also starring Larry the Cable Guy as a novice Tooth Fairy doing penance for questioning the existence of the magical sprite who leaves payment under pillows for lost teeth.
In a charming interview with Dear Doctor magazine, Brady says it wasn't very difficult to play an ancient tooth fairy trapped in a child's body.
"I'm kind of more mature than an average 11-year-old because I have older brothers and sisters," Brady told Dear Doctor. "It was kind of just connecting with my inner 500-year-old. It was very fun to play a character like that!"
Brady also enjoyed working with Larry, who dons a pink tutu and fluffy wings for his role.
"In hair and makeup every morning, he'd be making all these jokes," she said. "He just cracked us up 100 percent of the time!"
But as much fun as Brady had on the set, her character, Nyx, is all business. And that's how Brady, who recently lost her last baby tooth, has always believed it should be.
"My whole life I thought the Tooth Fairy is just like Nyx," Brady said. "They know what to do, they come in, they're professionals, you don't see them and they never make a mistake and forget your tooth. Just like Santa Claus, tooth fairies are very professional."
Brady also told Dear Doctor that she is very excited to be helping the National Children's Oral Health Foundation fight childhood tooth decay as spokesfairy for America's ToothFairy Kids Club. The club offers kids personalized letters from the Tooth Fairy along with lots of encouraging oral health tips and fun activities.
If you would like to enroll your child in the club — it's free! — please visit www.AmericasToothFairyKids.org. And to make sure your child's teeth and your own are decay-free and as healthy as possible, please contact us to schedule your next appointment.