Posts for: October, 2014
By Z Dentistry
October 27, 2014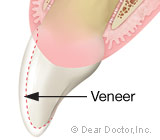 Porcelain laminate veneers are one of the innovative techniques dentistry has developed for restoring teeth to improve their color and shape so that they look as good as or better than the originals.
What are porcelain veneers? Porcelain is a ceramic material that is baked in a high-heat oven until it becomes glass-like. Your grandmother's antique china teacups are probably made of porcelain. Dental porcelains are especially made to perfectly mimic the color, reflectivity and translucency of natural tooth enamel. A veneer is a covering or shell, a false front; dental porcelains can be fashioned into veneers used to restore the enamel surfaces of teeth.
What is a laminate? A laminate is a structure created by uniting two or more layers of material together. Dental porcelain laminate veneers refer to the combination of tooth enamel bonding material and porcelain veneer.
When are porcelain laminate veneers used? Porcelain veneers are used to enhance the color of stained, darkened, decayed and heavily restored teeth. They are also used to: correct spaces between teeth; straighten slightly rotated teeth; correct problems in tooth shape and some bite problems. They can be good solutions for broken teeth or teeth that have been worn by habitual tooth grinding.
What is the process of placing the veneers? Room generally needs to be created to place a veneer; generally requiring about half a millimeter of reduction of tooth enamel. Artistic dental laboratory technicians fabricate veneers. About a week of laboratory time is usually needed to construct your veneers.
How do I know whether I will like the way my new veneers look? Computer imaging can be used to digitally replicate your teeth and create images of the proposed changes. Models of your teeth can be cast and changes can be made in white wax for your preview. Temporary veneers can also be fabricated as a test drive before the final veneers are fabricated.
How long will porcelain veneers last? Veneers can last 20 years or more. They are very strong but like glass, they can break if extreme force is applied to them. You should avoid such activities as opening bottles, cracking nuts, or biting into candy apples with your veneers.
How do I look after my new veneers? Once the veneers are placed, you should continue daily brushing and flossing. There is no higher incidence of decay around them than with your natural teeth. However, the more dental work you have in your mouth, the more vigilant you need to be. Of course, keeping your sugar consumption low helps to protect all of your teeth from decay.
Contact us today to schedule an appointment or to discuss your questions about porcelain laminate veneers. You can also learn more by reading the Dear Doctor magazine article "Smile Design Enhanced with Porcelain Veneers."
By Z Dentistry
October 09, 2014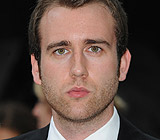 Remember Matthew Lewis? You've seen him in all of the Harry Potter movies, where he played the bumbling Neville Longbottom: a pudgy, teenage wizard-in-training whose teeth could best be described as... dodgy. We won't spoil the movie by telling you what happens to him in the end — but in real life, let's just say his awkward phase is over. Today, he looks more like a young Ryan Gosling. How did this transformation happen?
Well, in part it was some "Hollywood magic" that made his teeth look worse in the films than they really were. But Lewis acknowledges that he also had cosmetic dental work performed. If you've ever considered getting a smile makeover yourself, you may wonder: What kinds of "dental magic" might it take to change an awkward grin into a red-carpet smile? Here are a few of the treatments we might utilize.
Orthodontics
It's possible to correct tooth crowding, protrusion, gaps between teeth, and many other bite problems with orthodontic appliances like braces or clear aligners. While some may think orthodontics is just for teens, that isn't so — you're never too old to get the smile you've always wanted! In fact, right now about one in five orthodontic patients is an adult.
Teeth Whitening
This is a popular (and surprisingly affordable) option that can effectively lighten your teeth by six shades or more. We can do in-office whitening for the fastest results, or prepare a take-home whitening kit with a custom-made tray to fit your teeth perfectly and a supply of the proper bleaching solution. How well it will work for you (and how long it will last) depends on various factors, including the original cause of the discoloration, and your preferences for foods and beverages (such as coffee or red wine) that may cause stains.
Porcelain Veneers
Sometimes, even professional bleaching isn't enough to get the kind of permanent, "Hollywood white" smile you'd like; that's where porcelain veneers come in. By placing a fingernail-thin layer of ceramic over the tooth's enamel, veneers offer a permanent, pearly white finish that looks just like your natural teeth — only more dazzling! Veneers, long the first choice of celebrities, are gaining popularity with plenty of "regular" folks.
Tooth Restorations
This category covers a wide variety of different methods and materials — like cosmetic bonding, crowns, bridges, and dental implants — which we use to repair or replace teeth that are damaged or missing. Beginning with the simple repair of small chips or cracks with tooth-colored resins, we can progress to more permanent crown restorations when more of the tooth structure needs replacement. To restore missing teeth, we have the option of using the tried-and-true bridge — or, the current gold standard in tooth replacement: the lifelike, permanent dental implant.
Of course, this is just a bare outline of the many tools and techniques cosmetic dentistry offers. We would be happy to talk with you about which ones are right in your individual situation. Will a smile makeover land you a red-carpet role? Maybe... but one thing is for sure: It will help you get the smile you've always wanted.
If you would like more information about smile makeovers and options in cosmetic dentistry, please contact us or schedule an appointment for a consultation. You can learn more by reading the Dear Doctor magazine articles "Cosmetic Dentistry," "Porcelain Crowns & Veneers," and "Dental Implants."