Posts for tag: dental emergency
By Z Dentistry
November 12, 2021
Dental emergencies are not usually life-threatening, but it is important that you know what to do to prevent an infection or further complications from developing. When you are dealing with a dental emergency, it is best to contact your dentist right away for guidance. Some situations can be treated within a few days, while others should be treated immediately. Dr. George Zatarain provides treatment for any type of dental emergency at Z Dentistry in Reno, NV.
Types of Dental Emergencies
Promptly seeking treatment for a dental emergency can prevent the situation from leading to additional oral health problems. For instance, a tooth that has been knocked out can often be successfully reinserted if you get to a dentist right away. If treatment is delayed, the socket could become infected and it might be too late to reinsert the tooth.
Many types of acute oral health conditions can be considered dental emergencies that require immediate care. Examples of situations that are dental emergencies include:
A loose permanent tooth
Knocked out a permanent tooth
Lacerations to the tongue, gums, lips, or cheeks
Bacterial infection
Inflammation
An abscess
The best thing you can do in a dental emergency is to remain calm and contact your dentist's office. The dental professionals there can provide specific guidance on reducing pain, inflammation, or bleeding before you arrive at the dentist's office.
Dealing with a Knocked-Out Tooth
One type of dental emergency often treated at our Reno, NV, dental office is a knocked-out tooth. It is possible to reinsert a tooth that has been knocked out, but it is essential to see the dentist for treatment right away. There are several things you can do to save the tooth and increase the likelihood of successful reinsertion.
Tips for saving a knocked-out tooth:
Hold the tooth by the crown rather than the root
Avoid touching the tooth's root to prevent damage
Gently rinse the tooth in a sterile saline solution, saliva or milk
Try placing the tooth back in its socket and hold it in place with glaze or a washcloth
If the tooth cannot be placed back in the socket, save it in a glass of milk or the patient's saliva
See your dentist immediately and bring the tooth with you
If you have a dental emergency, you should remain calm and contact us right away. Promptly seeking treatment with Dr. Zatarain will help prevent infection and other complications. For the treatment of a dental emergency in Reno, NV, call Z Dentistry at (775) 331-1616.
By Z Dentistry
December 29, 2020
Making precise decisions during times of urgency is of the utmost importance when you have a dental emergency. Oral emergencies usually constitute broken teeth, missing teeth, extensive infections, massive blood loss, and possibly head trauma. Here is what you can do in preparation before visiting Dr. George Zatarain at Z Dentistry in Reno, NV:

Immediate Actions
Make sure you have our contact information and reach out as soon as possible.
Take measures to slow the bleeding. Place ice or some other cold compress on the mouth to reduce swelling and blood loss.
Non-prescription medication helps to manage pain.
Retaining The Tooth
Can you find the tooth if it's not in your mouth? If yes, try to put it in an easy to find place until you can get to your specialist.
Store the tooth in water and bring it with you when you get to your appointment.
Rinsing with salt water helps to soothe pain and help with swelling.
Some Ways to Avoid Oral Emergencies
Sports, especially contact sports, are much safer with a mouthguard.
Don't forget to buckle up when driving!
Shoveling snow, mopping promptly, and keeping walkways clear of objects lessen the chance of accidents and injury.
Take your time when approaching wet floors, ice, or other slippery surfaces.
Practice consistent oral care each day.
Contract 911
It may be necessary for you or a loved one to contact 911 if the injury is potentially life-threatening, for example, obstruction of the throat or signs of unconsciousness.
While some may decide to wait until their next biannual visit to the dentist, we recommend that you come into Z Dentistry in Reno, NV, if you see the signs listed above. Find out what to do next in an emergency or get immediate assistance by calling Dr. Zatarain at (775) 331-1616.
By Z Dentistry
August 04, 2016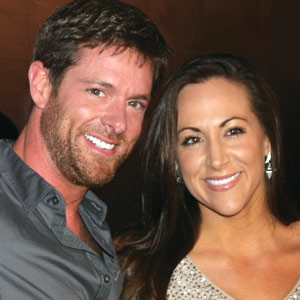 For anyone else, having a tooth accidentally knocked out while practicing a dance routine would be a very big deal. But not for Dancing With The Stars contestant Noah Galloway. Galloway, an Iraq War veteran and a double amputee, took a kick to the face from his partner during a recent practice session, which knocked out a front tooth. As his horrified partner looked on, Galloway picked the missing tooth up from the floor, rinsed out his mouth, and quickly assessed his injury. "No big deal," he told a cameraman capturing the scene.
Of course, not everyone would have the training — or the presence of mind — to do what Galloway did in that situation. But if you're facing a serious dental trauma, such as a knocked out tooth, minutes count. Would you know what to do under those circumstances? Here's a basic guide.
If a permanent tooth is completely knocked out of its socket, you need to act quickly. Once the injured person is stable, recover the tooth and gently clean it with water — but avoid grasping it by its roots! Next, if possible, place the tooth back in its socket in the jaw, making sure it is facing the correct way. Hold it in place with a damp cloth or gauze, and rush to the dental office, or to the emergency room if it's after hours or if there appear to be other injuries.
If it isn't possible to put the tooth back, you can place it between the cheek and gum, or in a plastic bag with the patient's saliva, or in the special tooth-preserving liquid found in some first-aid kits. Either way, the sooner medical attention is received, the better the chances that the tooth can be saved.
When a tooth is loosened or displaced but not knocked out, you should receive dental attention within six hours of the accident. In the meantime, you can rinse the mouth with water and take over-the-counter anti-inflammatory medication (such as ibuprofen) to ease pain. A cold pack temporarily applied to the outside of the face can also help relieve discomfort.
When teeth are broken or chipped, you have up to 12 hours to get dental treatment. Follow the guidelines above for pain relief, but don't forget to come in to the office even if the pain isn't severe. Of course, if you experience bleeding that can't be controlled after five minutes, dizziness, loss of consciousness or intense pain, seek emergency medical help right away.
And as for Noah Galloway:Â  In an interview a few days later, he showed off his new smile, with the temporary bridge his dentist provided… and he even continued to dance with the same partner!
If you would like more information about dental trauma, please contact us or schedule an appointment for a consultation. You can learn more in the Dear Doctor magazine articles "Trauma & Nerve Damage to Teeth" and "The Field-Side Guide to Dental Injuries."