Posts for tag: dental injuries
By Z Dentistry
March 14, 2020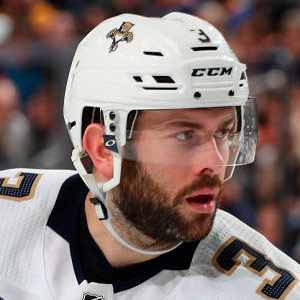 Professional Hockey player Keith Yandle is the current NHL "iron man"—that is, he has earned the distinction of playing in the most consecutive games. On November 23, Yandle was in the first period of his 820th consecutive game when a flying puck knocked out or broke nine of his front teeth. He returned third period to play the rest of the game, reinforcing hockey players' reputation for toughness. Since talking was uncomfortable, he texted sportswriter George Richards the following day: "Skating around with exposed roots in your mouth is not the best."
We agree with Yandle wholeheartedly. What we don't agree with is waiting even one day to seek treatment after serious dental trauma. It was only on the following day that Yandle went to the dentist. And after not missing a game in over 10 years, Yandle wasn't going to let a hiccup like losing, breaking or cracking nearly a third of his teeth interfere with his iron man streak. He was back on the ice later that day to play his 821st game.
As dentists, we don't award points for toughing it out. If anything, we give points for saving teeth—and that means getting to the dentist as soon as possible after suffering dental trauma and following these tips:
If a tooth is knocked loose or pushed deeper into the socket, don't force the tooth back into position.
If you crack a tooth, rinse your mouth but don't wiggle the tooth or bite down on it.
If you chip or break a tooth, save the tooth fragment and store it in milk or saliva. You can keep it against the inside of your cheek (not recommend for small children who are at greater risk of swallowing the tooth).
If the entire tooth comes out, pick up the tooth without touching the root end. Gently rinse it off and store it in milk or saliva. You can try to push the tooth back into the socket yourself, but many people feel uneasy about doing this. The important thing is to not let the tooth dry out and to contact us immediately. Go to the hospital if you cannot get to the dental office.
Although keeping natural teeth for life is our goal, sometimes the unexpected happens. If a tooth cannot be saved after injury or if a damaged tooth must be extracted, there are excellent tooth replacement options available. With today's advanced dental implant technology, it is possible to have replacement teeth that are indistinguishable from your natural teeth—in terms of both look and function.
And always wear a mouthguard when playing contact sports! A custom mouthguard absorbs some of the forces of impact to help protect you against severe dental injury.
If you would like more information about how to protect against or treat dental trauma or about replacing teeth with dental implants, please contact us or schedule a consultation. To learn more, read the Dear Doctor magazine articles "Dental Implants: A Tooth-Replacement Method That Rarely Fails" and "The Field-Side Guide to Dental Injuries."
By Z Dentistry
May 19, 2019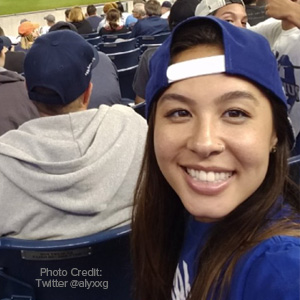 When your favorite baseball team wins, it's hard not to get excited — especially if you're right there in the stadium. It's even better when a player tosses the ball to fans. But sometimes, in the heat of the moment, things can go awry.
That's what happened during a recent game at New York's Yankee Stadium. After catching the ball that ended the game in an 8-2 Dodgers win, Los Angeles outfielder Yasiel Puig tossed it into a cheering crowd of supporters. "I saw it coming at me and I remember thinking, 'I don't have a glove to catch this ball,'" Dodgers fan Alyssa Gerharter told the New York Daily News. "I felt it hit me and I could feel immediately with my tongue there's a hole. And I looked down at my hand and saw there's a tooth in my hand."
Ouch. Just like that, one fan's dream became… a not-so-good dream. But fortunately for the 25-year-old software engineer, things went uphill from there. Ushers quickly escorted her into a first-aid room at the stadium. She was then rushed to a nearby hospital, where the upper front tooth was re-inserted into her jaw. After a follow-up appointment at her dentist's office the next day, Gerharter said she remains hopeful the re-inserted tooth will fuse with the bone, and won't require replacement.
We hope so too. And in fact, she has as good a chance of a successful outcome as anyone, because she did everything right. If you're not sure what to do about a knocked-out tooth, here are the basics:
locate the tooth, handle it carefully (don't touch the root surface), and if possible gently clean it with water
try to open the person's mouth and find the place where the tooth came from
carefully re-insert the tooth in its socket if possible, making sure it is facing the right way
hold the tooth in place with a soft cloth as you rush to the dental office or the nearest urgent care facility
if it can't be replaced in its socket, place the tooth in a special preservative solution or milk, or have the person hold it between the cheek and gum (making sure they won't swallow it) — and then seek immediate care at the dental office
follow up at the dental office as recommended
In general, the quicker you perform these steps, the more likely it is that the tooth can be preserved. How quick is quick? The best outcomes are expected when re-implantation occurs in no more than five minutes. So if you're in this situation, don't wait: get (or give) appropriate first aid right away — it just might save a tooth!
If you would like more information about what to do in a dental emergency, contact us or schedule an appointment for a consultation. You can learn more the Dear Doctor articles "Knocked Out Tooth," and "The Field-Side Guide to Dental Injuries."
By Z Dentistry
February 03, 2013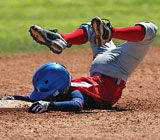 Every parent, caregiver, coach, sports fan and especially injured party dreads the moment when an injury to the mouth occurs during a sporting event. The first thought observers have after looking closely to see if it is their child or someone they know is, "I hope someone knows what to do!" Do you know what to do in case of a dental sports emergency? Test your dental injury IQ with this simple, quick quiz. The answers are listed at the bottom of this article.
Dental Injury IQ
If a tooth (including its root) is totally knocked out, what can you safely store it in while finding a dentist within 5 minutes of the injury?

Water or salt water
Milk (preferably cold)
Inside the cheek (mouth) of the injured person
All of the above

True or False: Immediately following the injury, fresh cold tap water or bottled water is the best way to remove debris from where a tooth was knocked out.
If a tooth has shifted from its original position following an injury, you should...

See a dentist within 5 minutes
See a dentist within 6 hours
See a dentist within 12 hours
Only see a dentist if the tooth is not better in a few days

True or False: You treat a knocked out baby tooth in the same manner as you do a permanent tooth.
The most important thing to do to save a tooth that has been completely knocked out of the mouth is to…

See a dentist as soon as possible
Replant the tooth within 5 minutes
Stop the bleeding before re-planting the tooth
Rinse the tooth with fresh, clean water
The Answers
1) d = all of the above, 2) true, 3) b = see a dentist within 6 hours, 4) false – baby teeth are typically not replanted, 5) b = replant the tooth within 5 minutes
Want To Learn More?
Contact us today to discuss your questions or to schedule an appointment. You can also learn more about treating dental injuries when you read the Dear Doctor article, "The Field-Side Guide To Dental Injuries." Or, you can download a FREE, pocket-sized guide for managing dental injuries.