Posts for tag: oral cancer
By Z Dentistry
December 10, 2016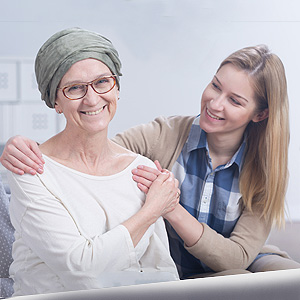 A third of people treated for cancer develop adverse side effects within their mouth. But while these effects can be devastating to teeth and gums, there are ways to minimize the damage.
Treatments like chemotherapy and radiation work by destroying cancer cells. Unfortunately, they may also destroy normal cells. The accumulation of this "collateral damage" ultimately affects uninvolved areas and organ systems of the body. Chemotherapy, for example, can interrupt bone marrow blood cell formation and decrease the body's ability to fight infection.
These ripple effects can eventually reach the mouth. It's not uncommon for cancer patients to develop mouth sores or see an increase in tooth decay or periodontal (gum) disease. The treatments may also inhibit saliva flow: because saliva neutralizes acid and provides other benefits that lower disease risk, dental disease is more likely to develop when the salivary flow is reduced.
The first step to minimizing these effects is to improve oral health before cancer treatment begins. An unhealthy mouth vastly increases the chances for problems during treatment. Cooperating with your cancer physicians, we should attempt to treat any diseases present as soon as possible.
During cancer treatment we should also monitor your oral health and intervene when appropriate. If at all possible, you should continue regular dental visits for cleaning and checkups, and more so if conditions warrant. We can also protect your teeth and gums with protective measures like antibacterial mouth rinses, saliva stimulation or high-potency fluoride applications for your enamel.
What's most important, though, is what you can do for yourself to care for your mouth during the treatment period. Be sure to brush daily with a soft-bristle brush and fluoride toothpaste. You can use a weak solution of one-quarter teaspoon each of salt and baking soda to a quart of warm water to rinse your mouth and soothe any sores. And be sure to drink plenty of water to reduce dry mouth.
While you're waging your battle against cancer, stay vigilant about your teeth and gums. Taking care of them will ensure that after you've won your war against this malignant foe your mouth will be healthy too.
If you would like more information on taking care of your teeth and gums during cancer treatment, please contact us or schedule an appointment for a consultation. You can also learn more about this topic by reading the Dear Doctor magazine article "Oral Health During Cancer Treatment."
By Z Dentistry
August 29, 2013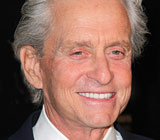 Actor Michael Douglas shocked TV audiences across the country when he announced on the David Letterman Show in 2010 that he has stage IV oral cancer. Fortunately, the cancer had not spread and his radiation and chemotherapy treatments were successful. This year, Douglas teamed up with the Oral Cancer Foundation to warn others about the dangers of the disease and the importance of early detection. In particular, he wants younger people to know that even if they don't smoke and drink a lot, as he admitted to Letterman that he did, they are still at risk.
As Douglas states in a PSA he made with the foundation, "the fastest growing segment of the people developing oral cancers are young, non smokers." That's due to a strain of the Human Papilloma Virus known as HPV16 that can be transmitted through oral sex. So it's important to avoid risky sexual behaviors and to be screened regularly for this devastating disease that claims one life every hour in the U.S., according to the Oral Cancer Foundation.
An oral cancer screening is a simple visual and tactile exam done right here at the dental office. We will feel your neck for lumps and inspect your lips and all inside surfaces of the mouth, including the back of your throat, for any suspicious signs. If any are found, a biopsy (laboratory analysis of a tissue sample) can be ordered.
Most oral cancers are "squamous" (small scale-shaped) cell carcinomas that occur in the lining of the mouth and are often preceded by recognizable changes (lesions) of the oral membranes. White or red patches begin to form in the pre-cancerous stage, and as the cancer develops, a non-healing ulcer may appear. If you notice any such changes in your mouth, please let us know.
Michael Douglas ends his PSA with the following plea: "So please, the next time you visit your dentist or your medical doctor, ask for this simple screening. Finding oral cancer in its earliest stages may save your life." We agree, which is why we always perform this screening during your regular dental check-up. If it's been a while since your last appointment, please come in and see us.
If you would like more information about oral cancer, please contact us or schedule an appointment for a consultation. You can learn more about the disease in the Dear Doctor magazine article "Oral Cancer."
By Z Dentistry
June 19, 2013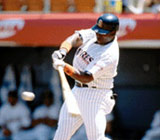 Chewing tobacco is a known cause of oral cancer, yet many a Major League Baseball player has been seen walking onto the field with a round tin visibly poking out of his back pocket. That was before this year. Recognizing the influence big-leaguers have on their young fans, MLB players agreed to a new contract that limits their use of chewing tobacco and their ability to carry it around their fans. The 2012 season is the first to be played under the new rules, which were championed by Baseball Commissioner Bud Selig.
One player who used smokeless tobacco heavily is Baseball Hall of Famer Tony Gwynn. The former Padres slugger earlier this year endured 14 hours of surgery to remove a cancerous growth from the inside of his right cheek and graft a nerve from his shoulder to replace a facial nerve damaged by the tumor. This was Gwynn's second cancer surgery in less than two years.
When it comes to oral cancer, the importance of early detection can't be stressed enough. Unfortunately, this form of cancer is not usually detected until a late stage so the overall survival rate is poor, with only 58% surviving five years after treatment. Yet when oral cancer is detected while a lesion is small, survival rate exceeds 80%. That's why an oral cancer screening is always part of your dental check-up or regular cleaning appointment at this office.
During this screening we will examine your face, neck, lips, mouth, tongue and the back of your throat for any suspicious lesions (sores or ulcers) or lumps. Of course, if you notice any unusual lesions, or color changes (white or red patches), anywhere in your mouth that do not heal within two-three weeks, please come in to see us as soon as possible. And if you need help kicking a tobacco habit, we can advise you on how to get it.
If you would like more information about oral cancer, please contact us or schedule an appointment for a consultation. You can also learn more by reading the Dear Doctor magazine article "Oral Cancer."