Posts for tag: removable partial denture
By Z Dentistry
November 05, 2019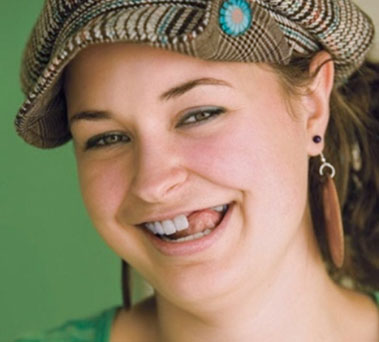 While not as prevalent as adults, teenagers can have missing teeth, usually from injury or from never having been formed. Fortunately, life-like dental implants can replace missing teeth. But unfortunately for teens, implants aren't usually a good option—yet.
That's because a teenager's jaws are still growing, and will continue until early adulthood. Dental implants don't adjust to this growth like natural teeth and will eventually look out of place. It's best, then, to consider a temporary restoration for a teenager. And, there are two excellent options: one removable and one fixed.
The first is a removable partial denture (RPD). Like a full denture, an RPD has an acrylic base that resembles gum tissue, to which prosthetic (false) teeth are attached to match the positions of the missing teeth. It's usually held in place with metal or nylon clips that slide under part of the natural teeth at the gum line.
RPDs are versatile and durable. But they're not designed to be worn indefinitely, so they can be damaged if subjected to excessive biting forces like biting into something hard. And, peer-pressured teens may also feel self-consciousness about wearing a "denture."
The other option is a bonded bridge. It's similar to a traditional bridge, except how it's supported in the mouth. A traditional bridge gains its support from the crowns on each end attached to natural teeth, which must be permanently altered for them. By contrast, a bonded bridge has strips of dental material extending from both sides of its back that are bonded to the back of the adjacent natural teeth.
With the bonding material behind the bridge, it can't be seen—and the natural teeth won't require permanent alteration. But a bonded bridge is usually more costly than an RPD and less secure than a traditional bridge. And not every teen is a viable candidate for one: issues like how the teeth fit together and if the teen has a tooth grinding habit could be strikes against this fixed option.
Your dentist can help you sort out the best of these options for your teen. If cared for and maintained properly, either restoration can buy you time until your teen is ready for dental implants.
If you would like more information on restoring a teenager's smile, please contact us or schedule an appointment for a consultation. You can also learn more about this topic by reading the Dear Doctor magazine article "Temporary Tooth Replacement for Teens: What Are the Options?"
By Z Dentistry
July 03, 2018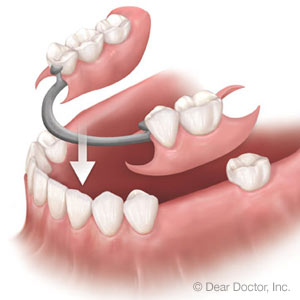 People with missing teeth have more replacement options than ever before, including the ever popular but often more expensive dental implant. But there has also been an expansion of choice on the more affordable side of dental restorations. The flexible removable partial denture (RPD) is one such choice. 
Though RPDs have been around for some time, the newer flexible RPD offers some advantages over the more rigid traditional RPD. They're made of a kind of nylon that's pliable but also strong and durable. This material is thermoplastic, meaning when heated it can be injected into molds based on a patient's individual mouth to form an accurate denture base. The gum-colored base can also be formed to cover any receded areas of the gums, which can greatly improve smile appearance.
Older versions of RPDs are made of rigid acrylic plastic that stay in place in the mouth with metal clasps that attach to remaining teeth. The flexible RPD, on the other hand, is secured with finger-like nylon extensions that fit and hold in the natural teeth's concavities near the gum line. This, along with its relatively light weight, offers a more comfortable fit.
But aside from these benefits, flexible RPDs do have a few drawbacks. Although fracture-resistant, they're not easy to repair or reline to readjust the fit to accommodate mouth changes. They can stain (though not as much as a traditional RPD), so they require diligent cleaning and maintenance.
We consider the whole category of RPDs as "temporary" restorations, meaning they're intended as a transitional phase between tooth loss and a permanent restoration like a natural tooth-supported fixed bridge or dental implants. For some, however, the flexible RPD might be a more long-term solution. As mentioned before, to extend their life as much as possible they should be removed daily and cleaned thoroughly. And like any form of denture, they should not be worn overnight.
In either case, flexible RPDs offer an effective way to restore not only dental function diminished by missing teeth but an improved appearance as well. With careful maintenance, they could serve you well for some time to come.
If you would like more information on flexible partial dentures, please contact us or schedule an appointment for a consultation. You can also learn more about this topic by reading the Dear Doctor magazine article "Flexible Partial Dentures: An Aesthetic Way to Replace Teeth Temporarily."
By Z Dentistry
February 05, 2016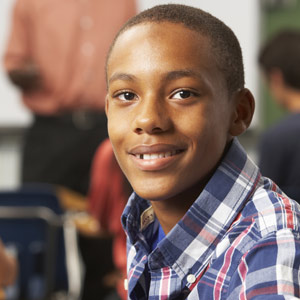 Tooth replacement at any age is a challenge, but especially for teenagers. Dental implants in particular may not be possible yet for teens or young adults whose jaws are still developing. Because it's imbedded directly into bone, the implant will not move with the jaw as jaw growth occurs, making it look potentially unattractive.
The best solution could be a temporary replacement until their jaw reaches maturity. One such option is a removable partial denture (RPD), an artificial tooth set in an acrylic base that resembles gum tissue. Although we associate dentures with older adults, an RPD works well for teens as a temporary measure. Perhaps the best version for a younger person utilizes metal clips that fit over adjacent teeth and hold the RPD in place. Although quite resilient, the wearer needs to be careful when biting into something hard (like an apple or similar firm fruit) or the artificial tooth may break off.
Another option, a bonded bridge, is a fixed solution similar to a traditional bridge. Whereas a traditional bridge is supported by crowns affixed to the teeth on either side of the empty socket (and requiring extensive alteration of the teeth to accommodate them), a bonded bridge attaches to the supporting teeth with wing-like projections of dental material that attaches to the backs of the adjacent teeth, hidden from view. Although not as secure as a traditional bridge, they can conceivably endure until the teen's jaw structure is ready for an implant or other permanent solution.
Choosing between an RPD and a bonded bridge will depend on a number of factors, including the teen's individual bite, clenching or biting habits and the health and strength of supporting bone and gums. Regardless of the type of solution chosen, it's important to maintain good oral hygiene, especially around a bridge. If bacterial plaque is allowed to build up on tooth surfaces, it could result in an infection that can damage both gums and bone, and reduce the chances of a successful implant in the future.
All these and other considerations should be discussed after a thorough examination. From there, we can advise you on the best course of action to restore both appearance and function until it's time for a permanent restoration.
If you would like more information on temporary tooth replacements for teens, please contact us or schedule an appointment for a consultation.